Bajess AL Manaseer (AL-Abadi)
Bajess Manaseer Information.
Bajess is an indirect Quranic name for boys that means "powerful warrior", it is derived from the B-J-S ("to crack", "to gush forth") root which is used in verse 7:160 of the Quran.
Dear Visitors
Welcome to my home page, Bajess AL-Manaseer is an electrical and electronics engineer, begin my careers in construction trade since 2005 commencement a site engineer reaching in management positions right now.
if you notice any comments on my website, please feel free send me a message on the follwing email: info@manaseer.itgo.com
Vision
To maintain my status as the one of the electrical & automation engineer, while contributing to the betterment and development myself through you.
Mission
To offer proactively home & industrial automation solutions, through the search and deployment of high product technology in the world, with strong commitment to for those looking for specialists in this kind of technology.
Bajess News:
>>> 12 JUNE UP TO PRESENT : BAJESS HAVE BEEN JOINED ZAMIL PROJECTS CO. AS AN ACTING PROJECT MANAGER FOR RIYADH METRO PROJECT – PACKAGE 1- (BZH-KAFD ICONIC STATION LINE 1,4&6 - STATION 1A1/4A1) RIYADH AND OTHER 2 BACS STATIONS, KINGDOM OF SAUDI ARABIA.
>>> 08 - 18 MAY 2014: HAS A TRAINING COURSE & INSPECTION OF THE DIGITAL AND NON-DIGITAL SIGNAGE WITH FLEX S.R.L., MILANO ITALY.
>>> MARCH 20, 2014: HAS TRAINING COURSE OF EFMCV WITH WARREN CONTROLS/ SPRAYING SYSTEMS CO, DUBAI UAE.
>>> 20 OCTOBER 2011, BAJESS AL-MANASEER JOINED WITH DRAKE & SCULL INTERNATIONAL COMPANY IN ITCC PROJECTS, RIYADH - SAUDI ARABIA.
>>> ON 23 AUGUST HAS DEPARTED FROM MCM COMPANY TO BE JOINING WITH A NEW COMPANY IN FIELDS OF CONSTRUCTION AND ENGINEERING.
>>> 1 MAY - 15 MAY 2011 HAS BEEN ATTENDING A TRAINING COURSE ENTITLED PLC SOFTWARE SIEMENS S7 / SCADA AND PLC HARDWARE - AL-WEFAQ CONTROL SYSTEMS COMPANY.
>>> 9 -16 APRIL 2011 - HAS BEEN ATTENDANCE OF INSPECTIONS (SOFTWARE SIMULATIONS TEST) WITH PEG CO. IN FLSMIDTH INDIA OFFICE - CHENNAI.
>>> 11 MARCH - 15 APRIL 2011 HAS BEEN ATTENDING A TRAINING COURSE ENTITLED PRACTICAL APPLICATIONS FOR ELECTRICAL SYSTEMS DESIGN IN JORDAN - ENGINEERS TRAINING CENTER (ETC).
>>> 23 - 25 NOVEMBER 2010: HAS BEEN ATTENDANCE OF INSPECTIONS WITH FLSMIDTH CO. & PEG CO. IN BEIJING & SHANGHAI- ABB CHINA.
>>> 2 OCTOBER 2010: I JOINED TO MCM COMPANY: MODERN CEMENT & MINING CO. – IT'S THE ONE OF A SUBSIDIARY OF MANASEER GROUP.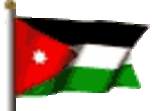 Web Site Logo
Education Reference:
Vice president of Near East University Prof. Dr. Shanol Bektash: info@neu.edu.tr·
Chairman of Electrical & Electronic Engineering Department Assoc. Prof. Dr. Adnan Khashman amk@neu.edu.tr
Vice Dean of Engineering Faculty, Assist. Prof. Dr. Kadri BORONCOK buruncuk@neu.edu.tr
One of my teachers, Assoc. Prof. Dr. Sameer IKHDAIR sameer@neu.edu.tr ·
One of my teachers, Assist. Prof. Dr. Ali DENKER info@neu.edu.tr
With many thanks for him
Bajess Scope of work:
ITCC projects (The projects are content a group of buildings, Drake & Scull is implemented the MEP works for the most of Packages in the ITCC projects, in 2013 DSI is awarded on new project in ITCC '' ITCC Auxiliary Works.
responsibility and duty: Construction, engineering and procurement .
Follow-up the electrical activities in Package 2 & 7 (7 building: R&D1, R&D2, Incubator, Mosque, E-Library, Central services, Health club & Garden Area) is direct and part of my duty and responsibility.
the BMS system and LC systems in package 01 part of duty ( partially ).
Additional works: followup the handing over of the ITCC District Cooling Plant.
BMS & Controls Project Engineer for following Projects and activities: Including BMS Design, shop drawing, BMS & Control system submittal review, pricing and handing over projects, starting & controls for Mechanical machines by FVD and MCC, Site supervision, take off materials, Car Park Ventilation System (JET FAN SYSTEM), billing system and Energy Meters system, Balancing, Testing & commissioning for deference electromechanical systems ….Other skills on Al-Hamad: have a good experience with all mechanical work as HVAC network, equipments installation (chillers, boilers, pumps, heat exchanger, valves ….) Domestic and fire fighting system……
Education:
>>> 2005: NEAR EAST UNIVERSITY: B.Sc. of Electrical & Electronic Engineering (North Cyprus).
>>> 2001: AL-BALQA' APPLIED UNIVERSITY, Has Diploma in Department: Electrical Power Systems. (Jordan)